Why Buy My Coffee Soap
 Science Meets Soap 
No Other Soap in the World Can Deliver this Level of Healthy, Beautiful, Vibrant Skin.
A Perfect Combination of Vitamin Rich Oils for Optimal Skin Health, Backed By Tedious Research.
The Interaction of Caffeine and Exfoliation will Reduce Redness, Acne, Lines & Wrinkles, Cellulite and a Myriad of Other Skin Issues.
Handmade, Organic, Vegan, Cruelty Free, and 100% All Natural.
Caffeine in Soap Will Wake up Your Skin and Wake Up Your Body.
Made From Only the Highest Quality, Fresh Ingredients. No Synthetics.

How It Works
A Weekend At a Spa in a 10 Minute Shower
Ingredients (all 100% all natural, organic, vegan and cruelty free): Olive Oil, Coconut Oil, Palm Oil (RSPO Certified), Rice Bran Oil, Almond Oil, Castor Oil, Coffee, Vanilla, Caffeine, Fine Coffee Grounds.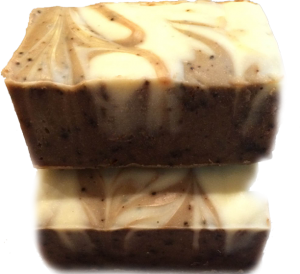 All of the vitamin rich oils are portioned out to perfection giving you the optimal amount of Vitamins and Antioxidants. The Caffeine will work wonders on the appearance of your skin reducing redness, acne, lines, wrinkles, cellulite, and a myriad of other cosmetic issues that come with scaring or aging. The Fine Coffee Grounds act as an organic and healthy means of exfoliation that open up your pores and allow the vitamin rich ingredients to easily enter your skin.

We Proudly Use:
Passion does not begin to express how we feel about bringing you the soap of the future. We have touched the olives with our bare hands that go in to our soap, seen the coffee beans roasted right before our eyes and chosen only the highest quality of ingredients every step of the way to ensure we remain the greatest soap ever made.
Improve Your Quality Of Life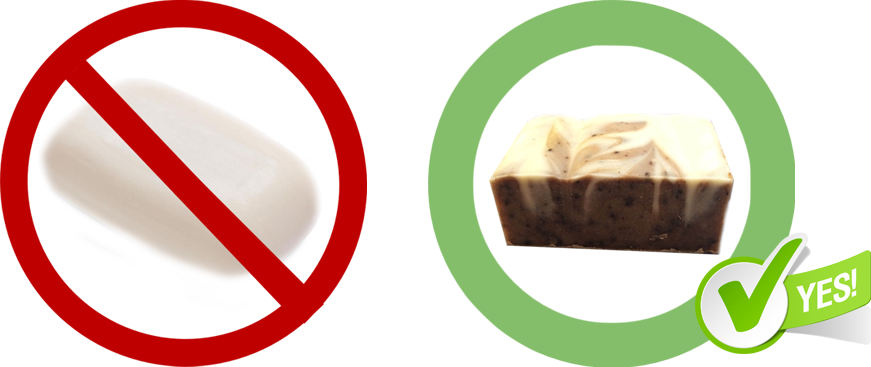 Most common store bought soaps are packed full of toxins and unhealthy chemicals that do more harm than good. Almost all consumer soaps contain triclosan or triclocarban which have been registered by the EPA as pesticides. They contain a chemical structure similar to hazardous agents including dioxins, PCBs, and even Agent Orange. Using these soaps will also limit your body from being able to fight off bacteria on its own causing you more and more health problems over time.
We strongly urge all of our customers and potential customers to continue to use My Coffee Soap or a similar product to improve general health and quality of life. Using our hand made soap that is rich in vitamins and anti oxidants will not only make your skin look better but it will make you feel better. Choose the healthy option. Choose My Coffee Soap.

Treat Yourself To The Best Soap Ever Made
Give Your Skin the Health and Vibrancy That it Deserves
Sure this soap is 100% All Natural, Organic, Vegan, Cruelty Free, and Handmade With Love Using Only the Finest Ingredients. We love being able to being able to produce such a wonderful sustainable product. The true power of this product lies within the science of the ingredients and the impact that it has on your skin. This really is the all in one soap not just for healthier skin but for better looking skin. Make the healthy choice and buy a bar today. We know you will not be disappointed.

Recent Instagram Photos
This error message is only visible to WordPress admins
Error: No feed found.
Please go to the Instagram Feed settings page to create a feed.