The Science That Makes My Coffee Soap The Greatest Soap in the World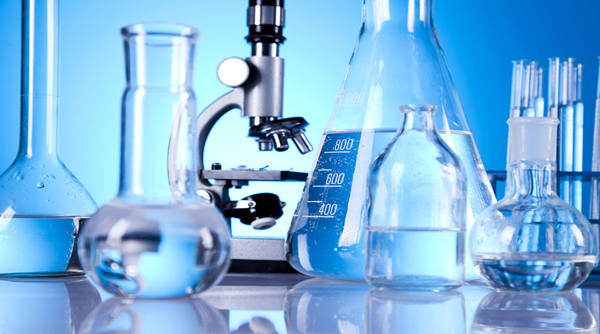 Why Most Common Consumer Soaps are Awful:
Almost all consumer soaps contain triclosan or triclocarban which have been registered by the EPA as pesticides. They contain a chemical structure similar to hazardous agents including dioxins, PCBs, and even Agent Orange. Using these soaps will also limit your body from being able to fight off bacteria on its own causing you more and more health problems over time.
Contain Harsh Chemicals that Destroy the Skin
Registered by the EPA as Pesticides
Europe has Banned the use of These Chemicals in Cosmetics
Strips Your Skin of Natural Bacterial Fighting Oils
Limits Your Body From Fighting Off Infection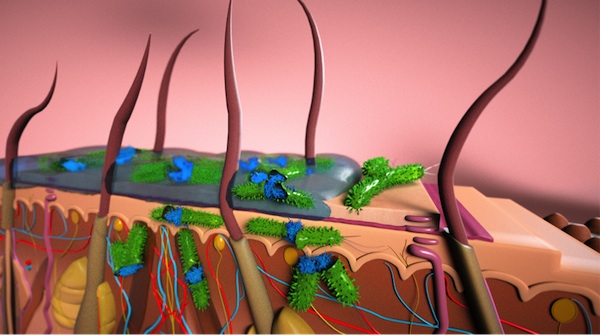 However the problem goes MUCH MUCH deeper than that.
A large percentage of consumer soap also contain Parabens. These ingredients are estrogen mimickers and once they are lathered in to the skin, the body mistakes them for estrogen. When our body perceives there to be an abnormally high amount of estrogen present because of the presence of these hormone disruptors, it reacts in the following ways: decreasing muscle mass, increasing fat deposits, causing early onset of puberty and spurring reproductive difficulties in both men and women.
Sulfates. These chemicals are used to create lather in almost all mass produced soap. Some common sulfates are SLS (sodium lauryl sulfate) and SLES (sodium laureth sulfate). Sulfates decimate the skin of its natural oils and increase penetration of the skin's surface. They are also dangerous irritants for people with sensitive skin or eczema and over time can cause long term health problems.
Consumer Soaps Contain Parabens & Estrogen Mimickers
Decreases Muscle Mass
Increases Fat Deposits
Causes Early Onset of Puberty
Creates Reproductive Difficulties
Decimates the Skin of its Natural Oils
Dangerous Irritants for People With Sensitive Skin or Eczema
Creates a Myriad of Long Term Health Problems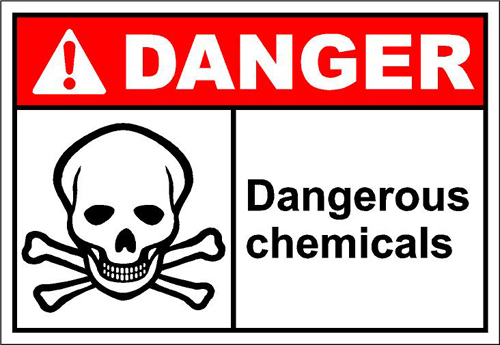 More On Triclosan
We could write a book on the dangers of triclosan. It is in almost all soap and long term use can lead to a laundry list of serious health problems. We urge you to do your own research on triclosan but here are some highlights:
Creates dioxin, which enters your skin and disrupts your thyroid and endocrine systems.
Children with prolonged exposure to triclosan have a higher chance of developing allergies, including but not limited to peanut allergies and hay fever.
Triclosan impairs muscle function and skeletal muscle contractility.
A Toxicological Sciences study found that triclosan affected estrogen-mediated responses, and many chemicals that imitate estrogen are known to increase breast cancer risk.
Triclosan is a registered pesticide. This occurred in 1969, even then we knew this stuff was bad news.
Weakens your immune system by inhibiting your body from having the ability to fight off sickness and infections.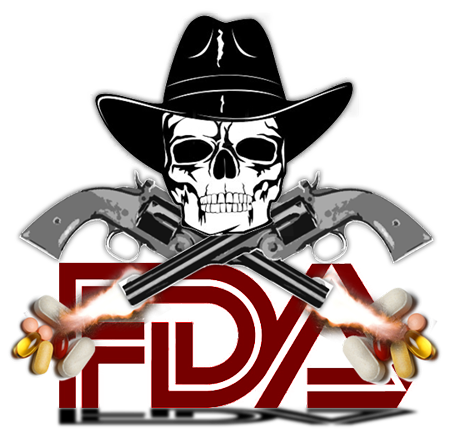 ---
The unfortunate truth is that as of now, the soap and cosmetic industry are not regulated properly, it is like the wild west out there. We are constantly pushing for more regulation but the industry has a stranglehold on the FDA.
---
Enter My Coffee Soap

My Coffee Soap is not Just an Amazing Soap, It Is the Best Soap in the World.
The best way to explain why My Coffee Soap is the best soap in the world is to break down the ingredients one by one and how they interact with one another. They are all 100% All Natural, Organic, Sustainable, Cruelty Free and Vegan. All of these ingredients are portioned out perfectly to give you a healthy vibrant skin that no other soap in the world can give you. None of our ingredients block your pores.

The Royal Oils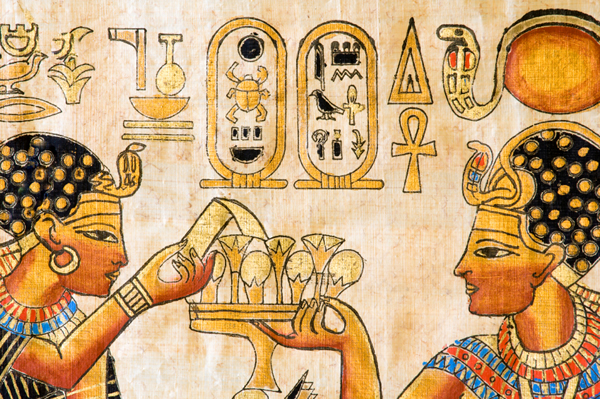 When it comes to acquiring the highest quality ingredients possible, nothing stands in our way. All of our oils are pure as they come. When it comes to healthy beautiful looking skin there is not shortcut or loophole, it is all about using high quality fresh ingredients portioned to perfection.

Extra Virgin Olive Oil (yes it is REAL olive oil.)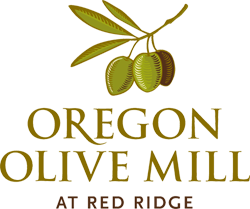 We get our 100% Real Extra Virgin Olive Oil fresh directly from an Olive Mill in Dayton, OR. We have literally touched the olives that go in to our soap. Olive oil contains three major antioxidants: vitamin E, polyphenols, and phytosterols. It also prevents premature skin aging, and will restore skin smoothness and protects against ultraviolet light. Olive Oil is highly effective at reducing inflammation and redness. Hydroxytyrosol, a rather rare compound found in olive oil, also prevents free radical damage to the skin. A great exfoliant, Olive Oil will remove dead skin cells and leave you looking renewed and glowing, not to mention it will hydrate your skin very effectively. Olive Oil will reduce symptoms of Dry, itchy and inflamed skin as well as eczema and psoriasis. Olive Oil is also just generally your bathroom buddy, it does wonders at keeping your cuticles clean, strong, and beautiful. Lathering with Olive Oil can also give you the ability to get the closest shave of your life! So lets break it down shall we?
Packed with 3 Major Antioxidants
Prevents Premature Skin Aging
Smooths The Skin
Protects Against Harmful UV Rays
Reduces Inflammation and Redness
Cures Dry Itchy Skin
Effective Against Eczema & Psoriasis

Coconut Oil.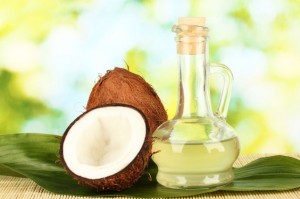 This oil is incredible at hydrating your skin. Anyone who suffers from dry skin will highly benefit from coconut oil. Acting as an all natural highlighter, coconut oil will give your skin a smooth beautiful glow when used. Coconut oil is naturally antibacterial, anti-fungal, moisturizing and, great for atopic dermatitis. Coconut oil will help restore your skin's pH levels, leaving your skin silky smooth and glowing like an angel.
Incredible Skin Hydration
All Natural Skin Highlighter 
Smooths The Skin
Gives You a Beautiful Vibrant Glow
Naturally Antibacterial & Anti-Fungal
Treats Atopic Dermatitis 
Restores Your Skins Healthy pH Levels

Palm Oil (RSPO Certified Sustainable).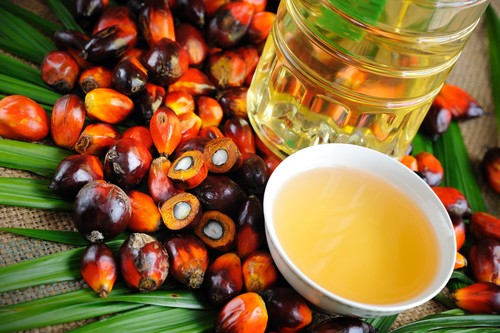 This powerful oil has been in use for thousands of years. It has countless health benefits, and more and more benefits continue to be discovered. Palm oil contains rare toctrienols, which are members of the vitamin E family. The common form of vitamin E, tocopherol, has long been used to treat many skin ailments and is found in many anti-aging products. Vitamin E is a strong antioxidant that promotes healthy circulation and helps the skin to fight free radicals that damage the skin and cause fine lines and wrinkles. Toctrienols have been proven to be more effective in preventing aging and damage from free radicals. Used topically, the powerful tocopherol, toctrienols are able to penetrate deep into the skin's layers to enable healing and protection from the base up. Think that is impressive? Check this out. Palm oil is used for preventing vitamin A deficiency, cancer, brain disease, aging; and treating malaria, high blood pressure, high cholesterol, and cyanide poisoning. The oil is also used for weight loss and increasing the body's metabolism. All of the palm oil we use is RSPO certified and sustainable.
Packed With Antioxidants Vitamin E and Vitamin A
Tocopherol – Anti-Aging Properties
Promotes Healthy Circulation
Repairs Damaged Skin, Lines, and Wrinkles
Used to Prevent Vitamin A Deficiency, Cancer, Brain Disease, and Premature Aging
Treats Malaria, High Blood Pressure, and High Cholesterol

Rice Bran Oil.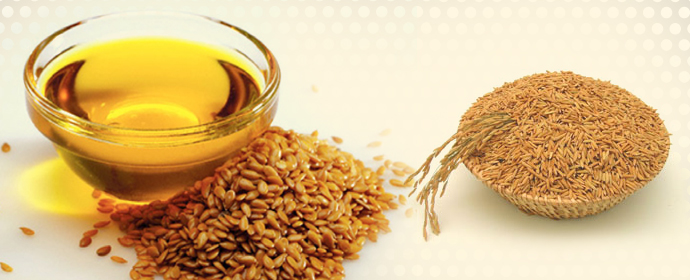 Incredibly popular in Bangladesh, Japan, India and China for use on the skin, Rice Bran Oil is in our humble opinions, is hugely underused. Squalene is a compound present in Rice Bran Oil which is easily absorbed by the skin and keeps it soft, supple and smooth. It is rich in Vitamin E which is powerful antioxidant and has antimutagenic properties which prevent many forms of cancer. Vitamin E also helps in boosting your immune system. Rice bran oil has been tested to reduce cholesterol levels and is a proven anti-inflammatory. This powerful oil helps to protect the skin from external aggressions such as wind, cold, polluted city environment as well as protect the skin from harmful sun damage, working as a natural sun block. All of this of course improves overall complexion, lines and wrinkles.
Ease of Skin Absorption for Optimal Vitamin Intake
Keeps Skin Soft, Supple, and Smooth
Packed with Antioxidants and Antimutagens
Boosts Your Immune System
Strong Anti-Inflammatory
Protects Skin from The Elements (UV Rays, Wind, Cold, Pollution)
Acts as a Natural Sun Block
Improves Overall Complexion by Reducing Lines and Wrinkles

Almond Oil.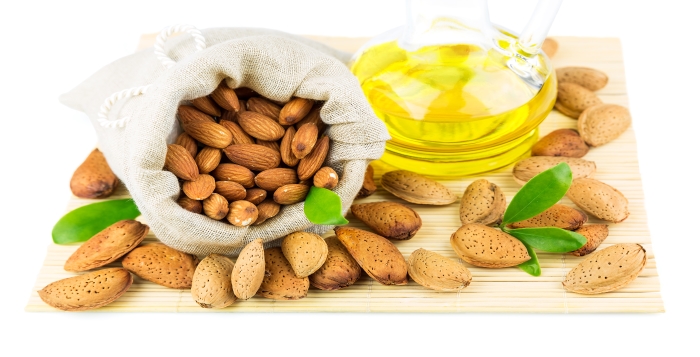 We could write a book on the benefits of just this oil alone. Almond oil is rich in vitamin A, B and E, which are vital to skin health. Almost all high end organic all natural skin care products are pumped full of these vitamins. The oil helps maintain moisture levels of the skin and is quickly absorbed without blocking your pores. This is truly a magical oil, so lets just get right down to it.
Improves your Complexion and Retains a Healthy Glow
Treats and Reduces Acne, Redness and Inflammation
Moisturizes the Skin Better and Deeper than any Consumer Cosmetic
Soothes Skin Irritation and Skin Inflammation
Relieves Symptoms of Dry and Irritated Skin
Nourishes Skin with a Myriad of Vitamins, Making it Softer and Smoother
Cures chapped Skin/Lips and Body Rashes
Gets Rid of Dark Circles Under the Eyes
Reverses and Prevents Signs of Ageing by Renewing Skin Cells
Removes Impurities and Dead Skin Cells
Improves Blood Circulation
Relieves Pain and Stress of Muscles
Strengthens Eyelashes
There are many more benefits of Almond Oil, we really could go on forever about how good it is for your skin and body. If you would like to learn more do a Google Search, the benefits are truly endless!

Castor Oil.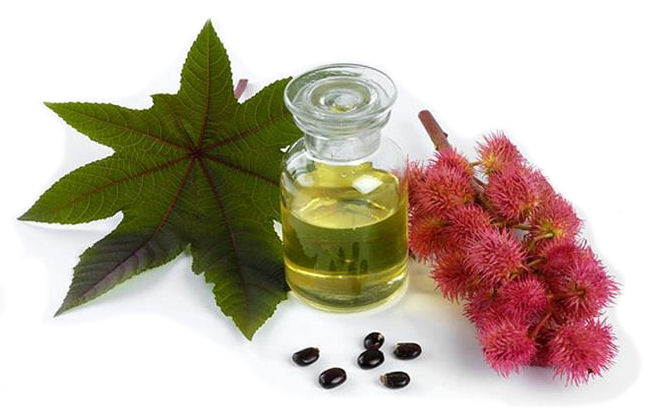 Castor oil is a vegetable oil obtained by pressing the seeds of the castor oil plant (Ricinus communis). A highly therapeutic oil, Castor oil is amazing when it comes to curing skin problems like sunburn, acne, dry skin and stretch marks. It also prevents and treats infections like warts, boils, athlete's foot and chronic itching. The oil is often a great option to treat problems like yeast infections, ringworm, fungal infections and acne. Castor oil is packed with fatty acids, specifically omega-3 fatty acids. These fatty acids work wonders on scars and unnatural skin discoloration. Castor Oil can easily pierce the scar tissue and pump it out. These omega-3s hydrate the skin, while stimulating the growth of healthy tissue, thus giving you blemish free and supple skin. This is how castor oil helps reduce scars and prevent discoloration of skin. Castor Oil is also proven to strengthen and shine your eyebrows.
Soothes and Repairs Sunburn Related Damage
Effective at Fighting Acne and Scar Reduction
Hydrates the Skin Stimulating Healthy Tissue Growth
Reduces the Appearance of Stretch Marks
Treats Infections Including but not Limited to Yeast Infections, Ringworm, and Fungal Infections
Soothes and Treats Athletes Foot
Prevents and Treats Unnatural Discoloration of the Skin
Strengthens and Shines Your Eyebrows
But Wait! There Is More!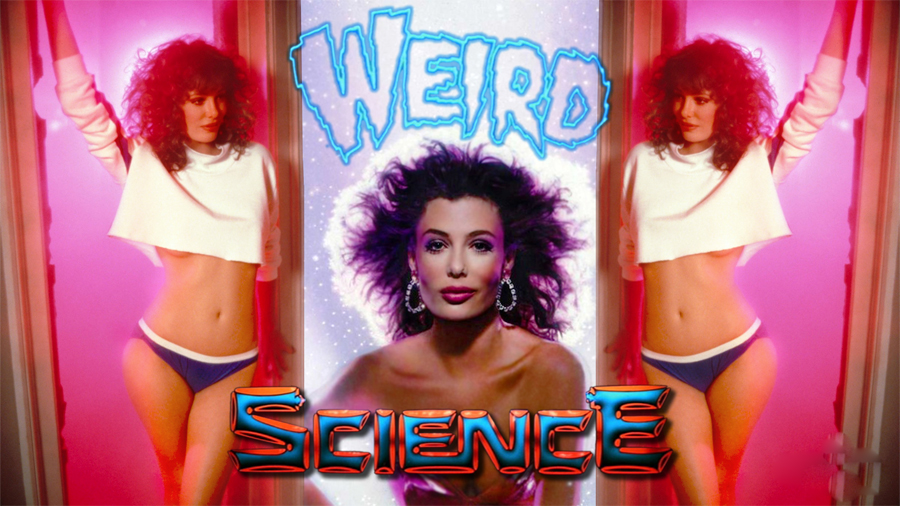 Caffeine.

Coffee and Coffee Oil is just not enough to achieve what we set out to do, that is, make the best bar of soap on planet earth. That is why we add pure pharmaceutical grade caffeine to our soap. Each bar of My Coffee Soap is jam packed with caffeine and for good reason. The specific antioxidants contained in caffeine destroy the free radicals that cause wrinkles, sun spots and loss of elasticity improving the overall health and look of your skin. Caffeine's ability to constrict small blood vessels and reduce inflammation makes it a great asset to our soap. It reduces cellulite, repairs UV damage, and tightens the skin giving you a flawless appearance. But wait, theres more. It also inhibits the growth of skin cancer cells. Thanks caffeine! It will also wake up your skin and body making for an incredibly refreshed feeling when used topically.
Packed With Antioxidants that Destroy Free Radicals that Cause Wrinkles and Sun Spots
Tightens the Skin Improving Overall Look and Health
Reduces Inflammation by Constricting the Small Blood Vessels
Reduces Cellulite
Repairs UV Damage
Inhibits the Growth of Skin Cancer Cells
Wakes Up Your Skin and Body Leaving You Feeling Refreshed

Coffee & Coffee Oil.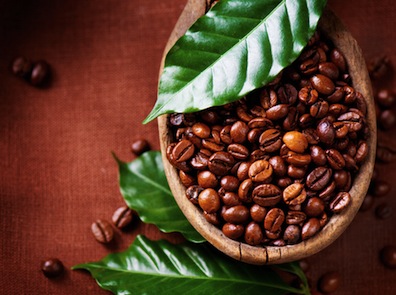 Sure coffee has caffeine in it which we know to be highly beneficial for skin health, but there is more to this popular beverage than meets the eye. Coffee and Coffee Oil brighten up dull skin and give it a vibrant glow. It prevents and treats puffy under eye, and leaves the skin silky smooth.
Additional Caffeine
Brightens Dull Skin & Gives it a Vibrant Glow
Prevents & Treats Puffy Under Eye
Leaves the Skin Silky Smooth
Vanilla Oil.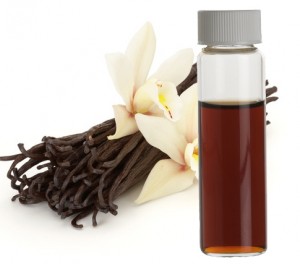 Full of Anti-Oxidants, Vanilla Oil will stave off infection and promote general skin health, but that's not all. Our favorite function of Vanilla Oil is it's ability to act as a natural and effective aphrodisiac. Vanilla Oil is proven to improve your libido and has also been used to treat Erectile Dysfunction. This oil also has a relaxing and calming effect on the brain and the nerves that provides relief from anxiety, anger, and restlessness.
Packed Full of Antioxidants
Staves Off Infection Naturally to Promote General Skin Health
Acts as a Natural Aphrodisiac
Proven to Improve Libido
Treats Erectile Dysfunction
Has a Relaxing & Calming Effect on the Brain and Nerves
Provides Relief From Anxiety, Anger, and Restlessness

Fine Coffee Grounds.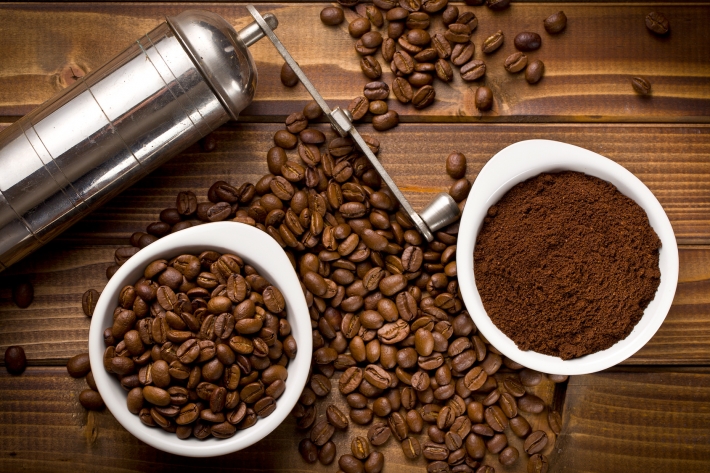 A generous portion of coffee grounds really bring this whole product together. The benefits of caffeine and coffee are there, but the true value of the coffee grounds are in their ability to create incredible exfoliation. Not only does this naturally remove dead skin cells while retaining the skings natural oils, the coffee grounds in My Coffee Soap allow all of these amazing ingredients to more efficiently enter your skin and do their job at maximum efficiency.
Exfoliates the Skin Incredibly Efficiently
Naturally Removes Dead Skin Cells Without Harming the Skin
Allows Ingredients to Efficiently Enter the Skin
The Greatest Soap Ever Made.
This error message is only visible to WordPress admins
Error: No feed found.
Please go to the Instagram Feed settings page to create a feed.
---
We hope you enjoyed learning the science of why My Coffee Soap is the greatest soap ever made. We urge you to think about your health when it comes to purchasing the right soap for you. We made My Coffee Soap because of our incredible passion for healthy beautiful looking skin. The future of soap is here. The future is My Coffee Soap.
---
Beyond Pesticides Applauds EU's Decision to Ban Triclosan, While EPA and FDA Reject… — WASHINGTON, June 25, 2015 /PRNewswire-USNewswire/ –. (n.d.). Retrieved from http://www.prnewswire.com/news-releases/beyond-pesticides-applauds-eus-decision-to-ban-triclosan-while-epa-and-fda-reject-calls-for-us-ban-300105143.html
How FDA Evaluates Regulated Products: Cosmetics. (n.d.). Retrieved from http://www.fda.gov/AboutFDA/Transparency/Basics/ucm262353.htm
In vitro biologic activities of the antimicrobials triclocarban, its analogs, and triclosan in bioassay screens: receptor-based bioassay screens. – PubMed – NCBI. (n.d.). Retrieved from http://www.ncbi.nlm.nih.gov/pubmed/18795164
Occurrence, efficacy, metabolism, and toxicity of triclosan. – PubMed – NCBI. (n.d.). Retrieved from http://www.ncbi.nlm.nih.gov/pubmed/20859822
Recent Evidence Regarding Triclosan and Cancer Risk. (n.d.). Retrieved from http://www.ncbi.nlm.nih.gov/pmc/articles/PMC3945593/
Recent evidence regarding triclosan and cancer risk. – PubMed – NCBI. (n.d.). Retrieved from http://www.ncbi.nlm.nih.gov/pubmed/24566048
Triclosan: environmental exposure, toxicity and mechanisms of action. – PubMed – NCBI. (n.d.). Retrieved from http://www.ncbi.nlm.nih.gov/pubmed/21462230
---
Almond Oil Benefits for Skin | LIVESTRONG.COM. (n.d.). Retrieved from http://www.livestrong.com/article/97593-almond-oil-benefits-skin/
The Benefits of Olive Oil in Skin Care | LIVESTRONG.COM. (n.d.). Retrieved from http://www.livestrong.com/article/255334-the-benefits-of-olive-oil-in-skin-care/
Caffeine's mechanisms of action and its cosmetic use. – PubMed – NCBI. (n.d.). Retrieved from http://www.ncbi.nlm.nih.gov/pubmed/23075568
Castor Oil/Peru Balsam/Trypsin (On the skin) – National Library of Medicine – PubMed Health. (n.d.). Retrieved from http://www.ncbi.nlm.nih.gov/pubmedhealth/PMHT0009483/
Effect of pre-treatment of almond oil on ultraviolet B-induced cutaneous photoaging in mice. – PubMed – NCBI. (n.d.). Retrieved from http://www.ncbi.nlm.nih.gov/pubmed/17348990
Effect of topical application of virgin coconut oil on skin components and antioxidant status during dermal wound healing in young rats. – PubMed – NCBI. (n.d.). Retrieved from http://www.ncbi.nlm.nih.gov/pubmed/20523108
Herbal Treatment for Dermatologic Disorders – Herbal Medicine – NCBI Bookshelf. (n.d.). Retrieved from http://www.ncbi.nlm.nih.gov/books/NBK92761/
Impact of topical oils on the skin barrier: possible implications for neonatal health in developing countries. – PubMed – NCBI. (n.d.). Retrieved from http://www.ncbi.nlm.nih.gov/pubmed/12113324
Ingredient Showcase: Vanilla, the Delicious Anti-Inflammatory with Powerful Antioxidants – Organic Skin Care Products | Annmarie Gianni Skin Care Organic Skin Care Products | Annmarie Gianni Skin Care. (n.d.). Retrieved from http://www.annmariegianni.com/ingredient-showcase-vanilla-the-delicious-anti-inflammatory-with-powerful-antioxidants/
Research advancements in palm oil nutrition. (n.d.). Retrieved from http://www.ncbi.nlm.nih.gov/pmc/articles/PMC4371640/
Transdermal Absorption Enhancement of Rice Bran Bioactive Compounds Entrapped in Niosomes. (n.d.). Retrieved from http://www.ncbi.nlm.nih.gov/pmc/articles/PMC3299446/
The use of deep friction massage with olive oil as a means of prevention and treatment of sports injuries in ancient times. (n.d.). Retrieved from http://www.ncbi.nlm.nih.gov/pmc/articles/PMC3298328/
The uses and properties of almond oil. – PubMed – NCBI. (n.d.). Retrieved from http://www.ncbi.nlm.nih.gov/pubmed/20129403
Using a castor oil-balsam of Peru-trypsin ointment to assist in healing skin graft donor sites. – PubMed – NCBI. (n.d.). Retrieved from http://www.ncbi.nlm.nih.gov/pubmed/12874484